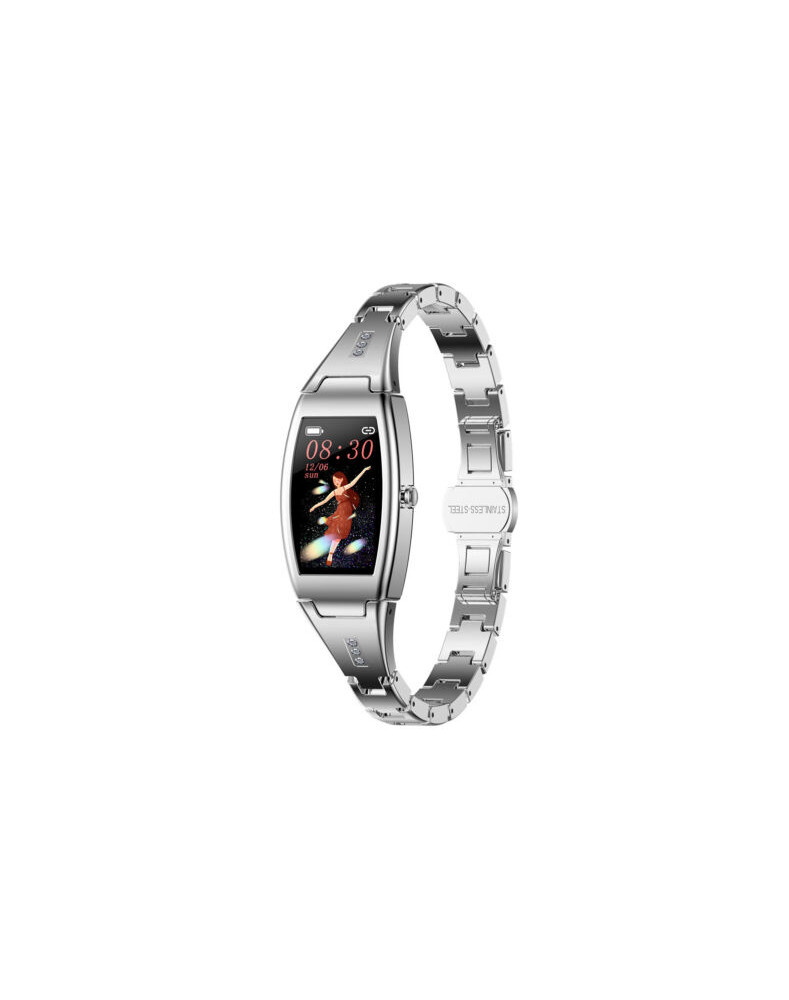  
SWM Chique Fit
Security policy
We only use direct payment gateways, no third parties are involved.
Delivery policy
We ship within 2-4 ddays.
Return policy
Products can be returned within 14 days.
Once upon a time, in a land where fashion and technology intersected, the SWM Chique Fit smartwatch was born. Designed specifically for women, this smartwatch has a bracelet-like look that sets it apart from other smartwatches on the market.
The SWM Chique Fit is a companion smartwatch made with a durable metal case that's built to last. With a permanent strap that's not changeable, the bracelet-like look of this smartwatch is a statement piece on its own. It's powered by a battery that can last for 3-4 days on a single charge.
To connect to your smartphone, the SWM Chique Fit uses the Q Watch app. With this app, you can easily sync your smartwatch with your smartphone, so you can track your fitness goals and stay connected on the go.
With a touch screen for device operation, the SWM Chique Fit is easy to use and navigate. And while it's not rated for full water resistance, it's splash proof, so you won't have to worry about getting it wet while you're exercising.
The SWM Chique Fit features a heart rate sensor and a blood oxygen sensor, so you can easily monitor your heart rate and oxygen levels while you exercise. And with sleep rhythm monitoring and menstrual cycle monitoring, this smartwatch helps women keep track of their reproductive health and overall well-being.
One of the standout features of the SWM Chique Fit is its call function. With the ability to make and receive calls directly from your smartwatch, you can stay connected without having to take your phone out of your pocket.

Data sheet
Smartwatch type

Companion

Case material

Metal

Display size

0.6"

Strap type

Permanent (not changeable)

Battery life

3-4 days

App to connect

Q Watch

Device operation

Touch screen

Water risistance

Splash proof (no rating)

Call function

Yes

Heart rate sensor

Yes

Blood oxygen sensor

Yes

Monitor sleep rhythm

Yes

Menstrual cycle monitoring

Yes

GPS

No